The Callaway House in West Campus features many updgrades adults would love
Posted by David Kanne on Friday, September 20th, 2013 at 4:40pm.
Great Article on the Callaway House in Austin TX. This is one of the nicest Private Dorms in the Country!
Freshman students at the University of Texas at Austin had a new housing choice this fall, and it's so cool that some older adults probably wish they could go back to school for this luxury dorm experience.
Austin-based American Campus Communities Inc. (NYSE: ACC) built the new private dorm — the first full-service freshman residence hall that has been delivered at UT in 43 years.
"This is our first development in our hometown," said Bill Bayless, ACC president and CEO.
Located at 505 W. 22nd St. — just a couple blocks from campus — the 17-story Callaway House delivers the amenities of a luxury condominium project at a price that in some cases is cheaper than on-campus housing, Bayless said.
Unlike dorm rooms of the past, the options include private rooms with individual locks, a common living room and a mini-kitchen with a refrigerator and microwave. Some include stacked washer/dryer units.
For students who must use the common laundry facilities, a text notifies them when their laundry is finished.
In addition to the upscale amenities, Callaway House offers a variety of meal options, which are tracked by fingerprint identification. Also featured in the facility are several state-of-the-art safety and security options and the fastest Internet service in the country.
More importantly, the emphasis is on academic success.
"We have community assistants just like resident assistants (on campus) and this isn't a party dorm. It's about the educational experience," Bayless said.
Callaway House is 100 percent leased with about 90 percent being freshman students. Some upper classmen reside on the top two floors, which have been designed and leased as traditional apartments.
The rave reviews have generated healthy leasing activity for next year and ACC already has received applications for fall 2017.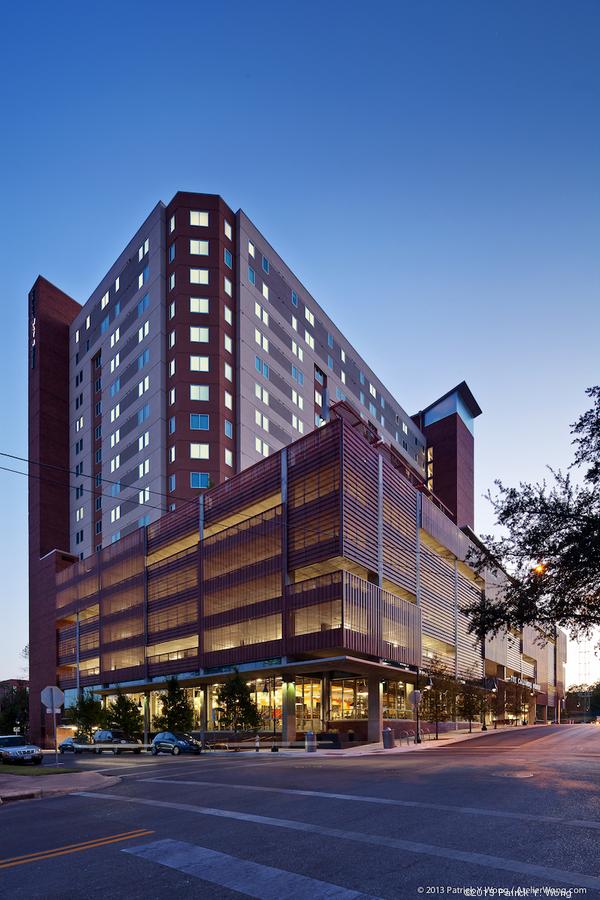 Leave a Comment